National Geographic's Wild_Life Season 3: "The Big Freeze". 2019.
The Arctic is home to the toughest creatures on Earth, but its real force works quietly underfoot. Every winter sea ice starts small and delicate… It grows over millions of square miles. Like a lung, the Big Freeze breathes life into the Arctic every year in a cycle that impacts the climate across the globe. This is the story from the edge of the Arctic where it all starts: Canada's Hudson Bay.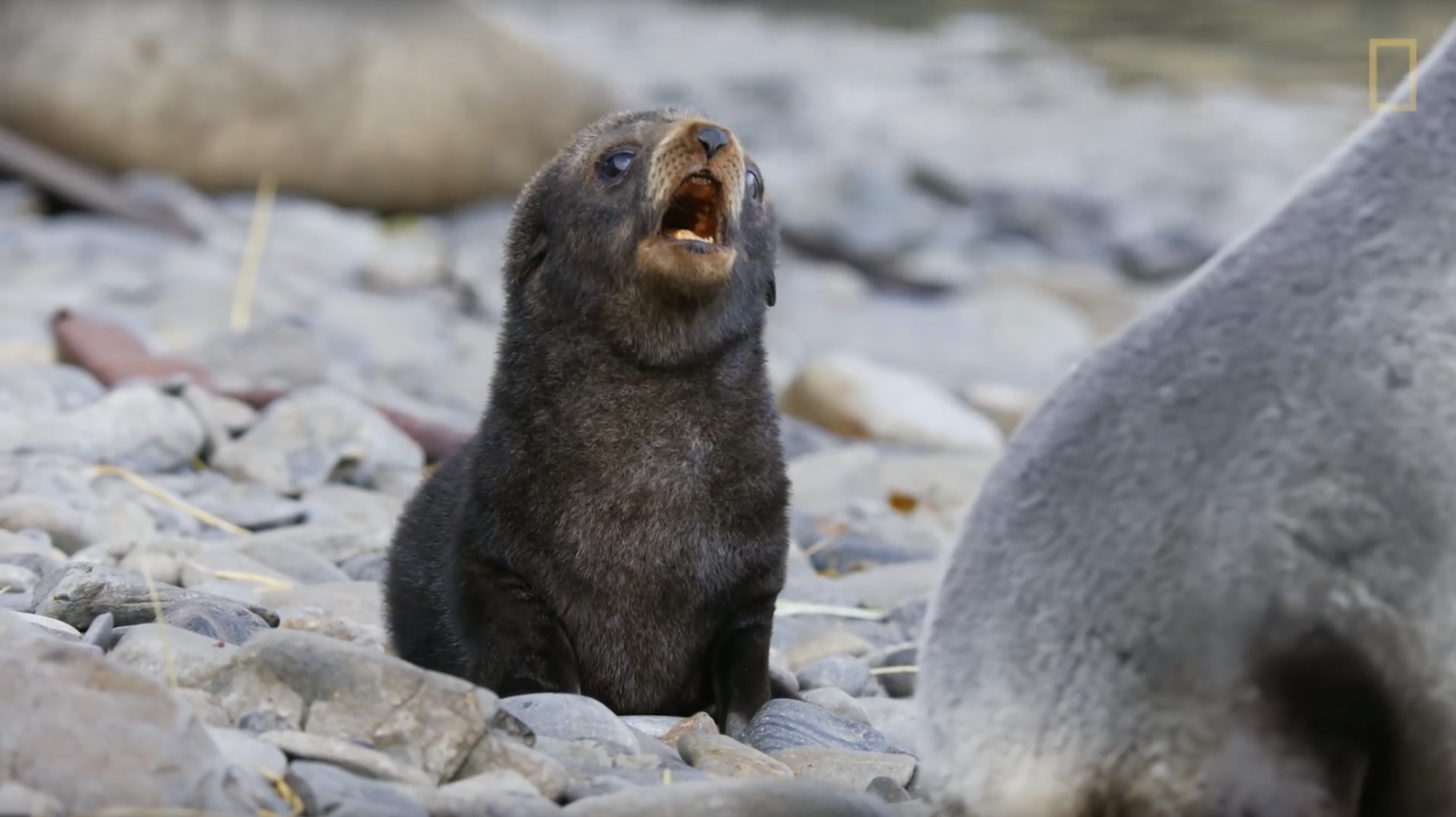 National Geographic's Wild_Life Season 2: "Resurrection Island". 2018.
How is it possible that life can come back from the dead? The island of South Georgia was the scene of one of the worst wildlife massacres in history. Species driven to near extinction, the whaling stations were abandoned. This is an awe-inspiring story of how if given the chance, Nature can bounce back on a scale you are not going to believe. This is Resurrection Island.
Finalist at the 2019 Webby Awards.
Oliver's Universe (in pre-production)
Oliver (12) is convinced that the exact day he was born, the stars aligned against his family. But after moving to a new neighborhood, a strange fainting episode will open the door to a magical world where he might change his destiny.
The Secret Potion: The Incredible Rise of Cuban Ballet (in post production)
'The Secret Potion' is the surreal story of Cuban ballet - how in only a few years the island went from not having a single dance studio to becoming the promised land for ballet dancers around the world. Every two years, all the major dance companies from Paris, Moscow, London and NY waive their steep fees to have a chance to perform at the Havana International Ballet Festival and recruit more Cuban dancers. How can a tiny communist island in the Caribbean be at the forefront of an art created by 15th-century European aristocrats? Everybody wants to figure out what their secret ingredient is. At the center of it is a blind ballerina who kept her disability in secret and fought all sorts of monsters in a hero's journey to find that secret potion. At 97 years old, the Queen of Cuban ballet Alicia Alonso claims she will only quit at 200.
Camaron: Flamenco and Revolution. 2018.
Looking back on the life of legendary flamenco singer Camarón, who went from humble roots to rock star status to a tragic early death.
Released worldwide on Netflix. Finalist at the Spanish Academy Awards, Platino Awards, Forqué Awards, Asecan Awards, Spanish Screenwriters Guild, etc.
The Longest Road. 2016.
On November 11, 2009, Enrique Bunbury played in the Azteca Stadium in Mexico, becoming the first Spanish solo musician to gather more than 90,000 people in one show in Latin America. A few months later he takes on a new challenge: an unprecedented tour across the US with his band, his wife and his cat. The opening of a new market quickly turns into an unexpected inner journey for Bunbury, revealing his own lights and shadows as he traverses The Longest Road.
Festivals: In Edit Barcelona, Guadalajara (Mexico). Theatrical release in USA, Mexico, Spain, Colombia, Argentina. #1 DVD sales in Spain in 2016.
The Rock. 2011.
In 1969 the only fascist dictator who survived WWII, Francisco Franco of Spain, closed the entrance to the British territory of Gibraltar, isolating 30,000 people without food, water, or telephone lines. In his words, "the Rock will fall like ripe fruit". Over 13 years separated families met at the border every Sunday to look through binoculars at their estranged lovers, brothers, parents and babies.
Golden Award for Best European Documentary at SEFF. Official selection at the Brooklyn Film Festival, and other festivals in Toulouse (France), Saratov (Russia), Madrid (Spain), UK, Uruguay, Argentina, Belgium.
Out of Water. 2018.
A strange family seeks shelter in an abandoned car. They have come a long way in a desperate attempt to rescue their kidnapped mother.
Official Selection at Sitges International Fantastic Film Festival.
Matador On The Road. 2011.
A long retired Spanish bullfighter receives a proposal from an American promoter to return to the ring in the new bullfights without blood to be held in Las Vegas. An unexpected event on his way from Los Angeles will force him to reconsider.
Clermont Ferrand, Festimatge, Festival Internacional de Cine Bajo la Luna de Islantilla, Huetor Vega, Villa de la Orotava, Kuala Lumpur Int Short Film Festival, San Roque, Nuevo Talento FNAC, Barcelona MECAL, MalagaCrea, etc.
Voltereta. 2010.
Lolo (10) just moved to New York City from Spain. Set in 1985, Lolo only knows about America from the movies he's watched in his neighborhood cinema. Today Lolo and his grandma decide to go down to their community swimming pool, where something unexpected will push him to confront all his fears at once. Because sometimes a simple decision can change the rest of your life.
New York Latino Film Festival, Malaga Film Festival, Bermuda Int Film Festival, Casablanca Int Student Film Festival, Mestre Film Festival, Asecan, etc.